DLR Biodiversity Events – Exploring Nature April-June 2016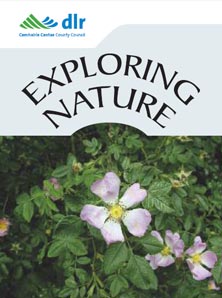 More FREE nature events have been organised within the DLR area. Download this PDF from Dun Laoghaire Rathdown County Council to view the details – DLR-Exploring-Nature-April-June-2016.
A few examples: The Importance of Hedgerows in Shanganagh Park, Teddy Bears' Picnic in Cabinteely Park, Rock Pooling in Sandycode, Bird Watching in Killiney, a Nature Treasure Hunt in Deer Park, an Adult And Teen Woodlands Taster Session in Fitzsimons Wood, It's A Knockout Games Day in Ballawley Park.
Booking is required for some events.